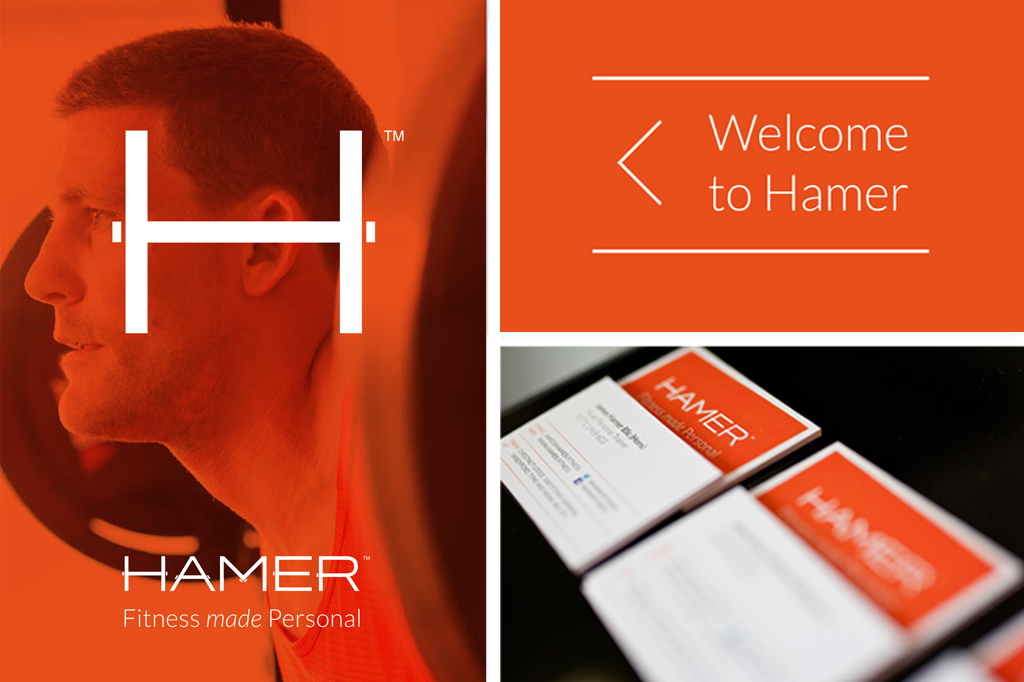 We were approached to create a new visual identity for a multidisciplinary fitness Centre located in Sandyford, Newcastle.
Hamers wanted to differentiate itself from the numerous 'convenience' gyms now well established in Newcastle. We worked with them to develop a fresh approach to their identity, reflecting the one-to-one training they offer in the streamline 'Fitness made Personal'.
The typographic details on the letterforms of the logotype represent training equipment, whilst the use of the burnt orange colour represents positivity whilst differentiating the identity from those of it's competitors. A small palette of secondary colours help bring the identity to life.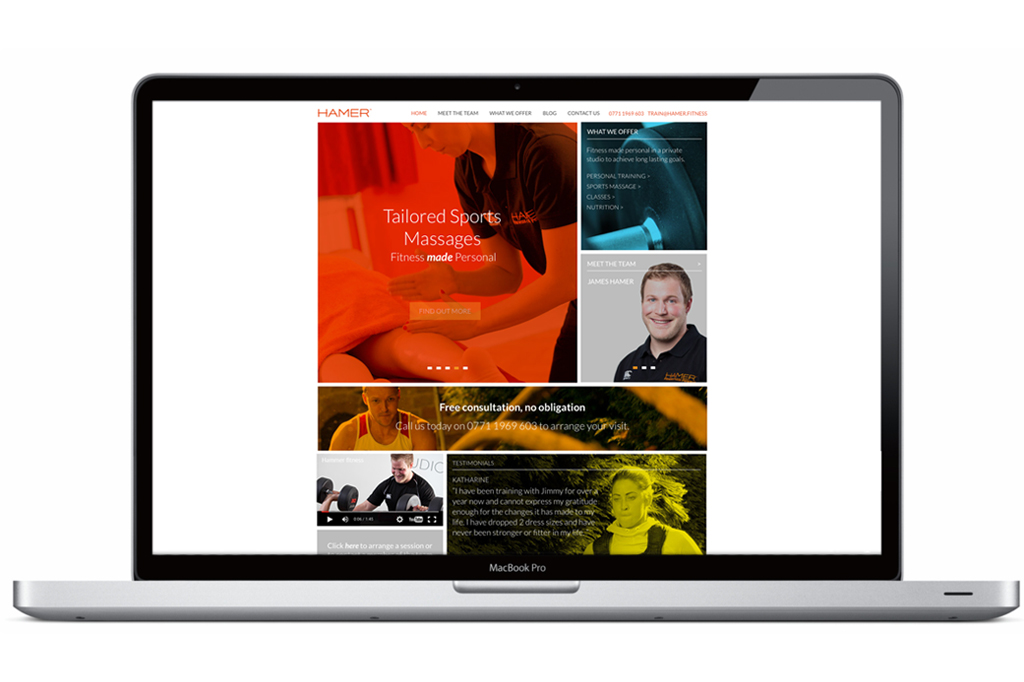 As part of the launch we created various environmental, physical and digital communications ranging from way finding, interior graphics, promotional materials and a web presence which you can view here